This morning, a fresh new Monday, I had a look at my calendar and found I have three engagement sessions coming up. I have already sat down with one of the couples and we discussed ideas about their session and it's inspired and exciting. This Saturday is going to be a lot of fun! The other two are leaving is squarely in my court. Sometimes when you have too many choices it's hard to make a decision. It's also hard, when you do several similar shoots during the year not to fall into repetitive traps. I didn't become an artist to "crank it out." I got into the business to feel inspired and creative every single day!
Inspiration can come from anywhere. Experience is key. Get in the world experience life. Have adventure. Say yes! This weekend I joined my sister and her best friends for one of their bachelorette parties. We went to dinner and followed it with a few clubs. I often find inspiration in the decor of a particular place. I remember one time we had dinner and the sommelier crafted these beautiful stories about the wine maker and his vineyard. Very visual and inspiring. In this case though, it was the club that inspired me. Pictures this: The hustle bustle that is the rat race of dating in our current era. Scores of singles trying to score, a fishbowl of society. I imagined a couple, happily in love sitting at a table in the middle of the melee handing hands and chatting over candle light. Everything falls away when you're in love. The couple is still and staring at each other and there is a sea of movement and blur around them but they hardly notice.
Sunday, I took B to Neil Cochran house for an afternoon outing. They have gatherings every Sunday in the spring and fall but this was our first time. When we arrived around 2, and checked out the museum itself. Around 4 we went outside to enjoy the weather, which was spectacular. There was a teensy chill in the air and it was slightly windy which was perfect for listening to a small bluegrass band playing on the front porch. There were lawn games set up and tree swing. I couldn't help but image what life was like in 1855 when the house was built on the outskirts of town. The lazy spring days spent playing in the yard or lounging on the porch. Daydreaming on the lawn at sunset. I know see it too ;)
Sometimes my inspirations comes from books, music and movies.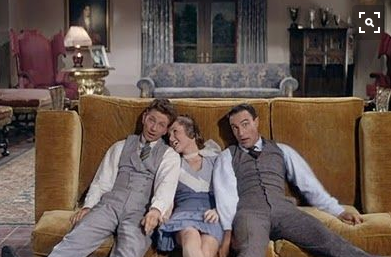 Photo credit: all are stills from: 1. Royal Tennenbaums 2. Mystic Pizza 3. The Talented Mr. Ripley 4. Singing in the Rain
I get inspiration from fashion, entertainment and art magazines.
The images above were gathered from sites, blogs and instagram none are my own work. I wish I could give credit but I don't know who shots them.
Sometimes the inspiration comes from my own work. I shoot something and I think - "Oh, I could have taken that a step further." Or "That's good, but what if I take it in different directions?"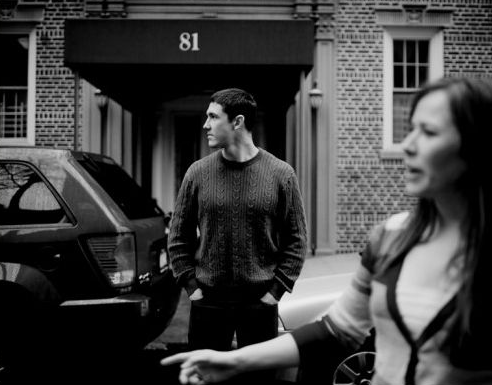 These are all shots from engagement sessions that serve as inspiration for the next shoot.
Inspiration hides in the everyday, Look around, be observant. enjoy.